Yesterday, I read that Google received 3.3 million job applications in 2019, up from 2.8 million applications in 2018. That is over 50000 applications per week or 6 applications every minute of the year.
You know what makes that statistic even more intimidating; only around 0.2 percent of those applicants are hired.
This got me thinking …
How can a company attract such interest and how does one go about applying for a job in a company that attracts literally millions of job seekers a year?
So, I did what any effective job seeker would do and researched the company.
This is what I did:
Most companies protect (guard) their recruitment practices. Getting information or feedback is often more challenging than getting a straight answer from a UK politician.
Typically, you need to research multiple websites, social media platforms, and reach out to current and past employees to find out about a company.
Researching Google was easy.
I googled "google careers" and got everything I needed to know … crazy right?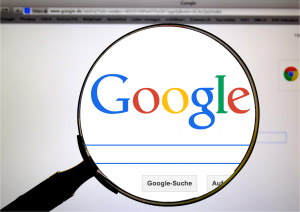 Here is what I found:
Google has created a roadmap of your journey as an applicant with you at the driver's seat.
A fresh approach:
It's like getting your exam questions a week before. Google gives you all of the information you need before you apply.
All of your typical questions you would ask about the company, location, role, interview process, interview questions, and salary is already available online.
Google's employer branding has put the job seeker's journey at the centre of their model:
They have presented their hiring process from the perspective of the job searcher.
The journey of the job seeker is mapped out for you from the start.
A transparent recruitment process where you know where your application is at throughout the journey.
It's one app away from being the Uber Eats of the recruitment world where you receive live updates on your application status.
Does someone finally understand the struggles and frustrations every job searcher goes through when looking for a new opportunity?
Maybe …
Maybe they are trying to limit the number of applications they receive by giving as much information from the start. Or maybe they are giving you the information so that you can make the best decision for your career and only apply for roles, which are in-line with your career path and goals.
Google's hiring process – the job seeker's journey:
Step 1 – Self-reflection:
Google asks all job-seekers to 'focus on you'. Before you start applying, take some time to ask yourself the following questions:

What is something you learned that made everything that came after easier?
Have more of your achievements come because of solitary effort or teamwork?
What do you enjoy more? Solving problems or pushing the discussion forward?
What is the most rewarding job you have ever had? Why?
Describe the best team you ever worked with. What made that experience stand out?

Visualise the most rewarding elements of your experience and let them come together to create a picture of where you want to go next in your career.

Why the visualisation exercise?

Your skills, interests, and goals are the result of your life, your experiences, your triumphs, and your failures.
"If we hire you based on your skills, we'll get a skilled employee."
"If we hire you based on your skills, and your enduring passions, and your distinct experiences and perspectives, we'll get a Googler. "
Step 2 – Job searching:
Google's hiring process wants you to have enough information so that you feel like you're applying for the right jobs.
They provide ample information about the company and culture including a clear mission:

https://about.google/

"Our mission is to organise the world's information and make it universally accessible and useful."

Having a sense of community within the workforce is at the forefront of their employer branding. This community spirit is highlighted with their affectionate term – Googlers.

How we care for Googlers:

Support your loved ones – Your family matters to you, so they're important to us, too
Live a healthy life – All Googlers have access to excellent healthcare choices.
Give back – We match Googlers' charitable donations and add donations for hours Googlers work as volunteers.
Enjoy quality time – We all need time away from work to recharge, travel, take care of personal stuff, or spend time with family and friends.
Manage your finances – highly-rated retirement savings matches to financial advisors and planning services.
Invest in you – Lifelong learning is inherently Googley.

The goal here is the job or jobs you land on should exist at the intersection of who you are and who we are.

Your resume:

"It's tempting to take your last resume and update it, tweaking it a bit here and there to include your latest work. But we'd like to suggest that you go a little deeper — we think you'll feel much better about your hiring process if you do."

Keep your old resume next to you for inspiration but start with a blank document and create a resume specifically designed for each job you want.
For each position do the following to build your job-specific resume:

Align your skills and experience with the job description. Tie your work directly to the role qualifications (and don't forget to include data).
Be specific about projects you have worked on. What was the outcome? How did you measure success?

When in doubt, lean on the formula, "accomplished [X] as measured by [Y], by doing [Z]."

If you have had a leadership role, tell us about it. How big was the team? What was the scope of your work?
If you are a recent university graduate or have limited work experience, include school-related projects or coursework that demonstrate relevant skills and knowledge.
Keep it short. We don't have a length requirement, but concision and precision are key.

A word on cover letters: they aren't required!
Step 3: Apply online:
Google wants you to focus on the jobs that delight you and match; as opposed to submitting dozens of applications.
Sidenote: Most Googlers applied for other roles at Google before they eventually made it to interviews — not getting a role can often be a matter of timing, rather than a reflection of your skills or qualifications.
Step 4 – Interviews:
The Google hiring funnel:

Online assessments.
Short virtual chats with a recruiter, then a hiring manager.
Project work ranging from prepping a case study to providing writing or code samples.
In-depth interviews:

Google get excited about interviewing and take it seriously. They believe "Google is what Googlers make it."
3-4 interviews in a day either over video or in person.
Structured interviewing:

Every candidate is assessed using clear rubrics,
They use those rubrics for everyone being considered for that role, so that everyone is evaluated from the same perspective, allowing their distinctiveness to emerge.
Sidenote – Google's data showed that brainteaser questions didn't predict how well someone would do on the job so we no longer ask them.

Open-ended questions:

Interviewers ask open-ended questions to learn how you solve problems.
They want to understand how your mind works, how you interact with a team, and what your strengths are.
Step 5 – Decision and offer:
Google say "we" because they take into account a number of perspectives to come to a decision. If "we" decide that you're the best candidate for the role, your recruiter will reach out to you with an offer.
Once you have accepted the offer, the Google onboarding team will walk you through compensation, benefits, badging, insurance and so on, after which you are on your way to becoming a Noogler!
My key takeaways for employers:
Apply the Google approach to your recruitment process:
Invest in your employer branding.

Just because you get 'X' amount of applicants doesn't mean you have the best talent applying.

Put the job seeker at the centre of your model.
Think from the job seeker's perspective:

How would you expect to be treated when applying for a position?

How accurate are your interview questions at predicting future performance?
Think WIN/WIN when making an offer.